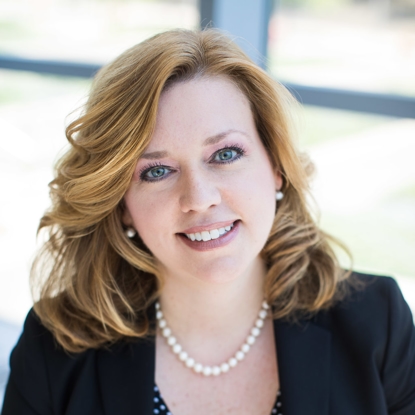 Julia L. Leveridge Partner
Bio
"My clients trust me and look to me to guide them through this very complicated and emotional process in their lives. I take my role as their lawyer very seriously."
Julie L. Leveridge is a board-certified family law specialist and a Fellow of the American Academy of Matrimonial Lawyers. She is a skilled professional and an expert in family law.
Since joining KSR in 2011, Julie has utilized her vast experience as a domestic relations lawyer to her clients' advantage.
She has a deep understanding of the issues that affect her clients and has a keen ability to advise her clients on the possible outcome of their particular cases. This allows Julie to counsel her clients on the best path forward only after careful consideration of the potential costs and benefits of each option.
She knows that sometimes the best way forward in a case is to settle a dispute, but she is also prepared to go to trial if necessary.
Admitted to Practice
Ohio, 2000
United States District Court, South District of Ohio, 2001
Work Experience
Kemp, Schaeffer & Rowe Co., L.P.A., 2011 – Present
Grossman Law Offices, 2005 – 2011
Joseph & Joseph, 1999-2005
Education:
Associations and Professional Involvements:
Ohio State Bar Association, Member, 2000- present

Family Law Specialty Board Member, 2016-present
Family Law Committee, Member, 2000 – present

Columbus Bar Foundation, Fellow
American Academy of Matrimonial Lawyers, Fellow, 2014-present

Member of the National Board of Governors
Vice-Chair of the National
Membership Committee
Member of the Ohio Chapter Executive Committee
Member of the National AAML Scholars, Continuing Legal Education and Newsletter and Social Media Committees
Author of the Ohio Chapter's submissions to the National AAML newsletter

Columbus Bar Association

Family Law Committee, Appellate Subcommittee Co-chair, 2013 - 2018
Admissions Committee Member, 2011-2018
Family Law Committee Member, 2000-2018

Lawyer's Club of Columbus, Member
NBC Channel 4 OSBA Legal Eagle Program, Speaker and Commentator, 2001
Civic and Volunteer Involvements:
Awards
Super Lawyer, 2015-2023
Ohio Super Lawyers Lists:

Top 100 Ohio Lawyers, 2021-2023
Top 50 Columbus Lawyers, 2020-2023
Top 50 Ohio Women Lawyers, 2018-2023
Top 25 Women Columbus Lawyers, 2018-2023

Avvo, Superb 10.0 out of 10.0 Rating
Columbus CEO Magazine, "Top Lawyer" in Family Law, 2015-2023
American Institute of Family Law Attorneys, 10 Best Under 40 Award, 2014
Super Lawyers Rising Star, 2007, 2009-2013
Speaker at CLE Seminars
Mirror, Mirror on the Wall, Will I Pay Alimony After All?, American Bar Association Family Law Section, October 2021
Temporary Orders and Pre-Trial Practice, New Lawyers Seminar by the Columbus Bar Association and the Ohio Chapter of the American Academy of Matrimonial Lawyers, February 2018
That's Kids' Stuff! Divorce and Accounts for Children, American Bar Association Family Law Section. May 2017
Double Dipping Again – 28th Annual Family Law Symposium AAML Ohio Chapter, October 2016
Child Support and Spousal Support – Columbus Bar Association, October 2016
Advanced Issues in Family and Divorce Law - Advanced Discovery and Evidence in Divorce – NBI, December 2013
Child Custody Procedures: Form by Form - Pre-trial and Trial and Modification and Enforcement of Child Support Orders - NBI, June 2012
Handling Spousal Support Modifications, as a part of the Support Issues in Divorce Proceedings- Consideration in Spousal Support and How to Determine Spousal Support and Practice Tips for Counsel- NBI, November 2007
Child Support and Litigating the Divorce Case from Fee Agreement through Temporary Orders, 2003
Child Support and Litigating the Divorce Case, March 2001